We are proud to house a family of innovative members.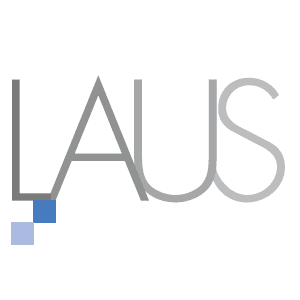 Laus GmbH

Germany
LAUS was founded in 1989 in Neustadt an der Weinstrasse, Germany, as a lab for environmental and hazardous substance analyses. In 1991 the company was converted into a GmbH with three managing partners. The Ecotoxicology and Environmental Fate work areas were established and in 1999 LAUS became a GLP test facility for these areas (category 4 and 5).
After adding new areas of work, in 2002 we received the GLP certification in 6 different categories: category 1 (Physico-chemical parameters), 3 (in vitro - Toxicology), 4 (Ecotoxicology), 5 (Environmental Fate), 6 (Residue Studies) and 8 (Analytics on Biological Materials).
Institute of Experimental Pharmacology and Toxicology / Centre of Experimental Medicine of the Slovak Academy of Sciences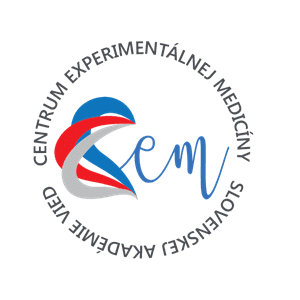 Institute of Experimental Pharmacology and Toxicology / Centre of Experimental Medicine of the Slovak Academy of Sciences
The Centre of Experimental Medicine (CEM) of the Slovak Academy of Sciences (SAS) was established by merging of the Institute of Experimental Pharmacology and Toxicology, the Institute of Normal and Pathological Physiology and the Institute of Heart Research into one Centre. CEM is focused on the integrated research into the causes, mechanisms of development and possibilities of prevention, diagnosis and treatment of societally important diseases with the emphasis on diseases of the cardiovascular and the nervous systems, metabolic disorders, mental disorders and mental health problems as well as diseases originating in the prenatal and early postnatal developmental periods. The research in CEM is carried out on in silico, in vitro, ex vivoain vivo models with the aim to transfer the acquired knowledge to clinical practice.
An important part is the evaluation of the effects of bioactive natural substances, their derivatives and original synthetic substances with pharmacotherapeutic potential, on animal models of human diseases and human samples, as well as the study of side effects and toxic effects of chemicals and radiation.
The facilty has been GLP recertified in 2019 ad has an expertise for many regulatory in vivo acute, semichronic and chronic toxicological and safety studies with a special part to reproductive & development studies on rats and rabbits. The GLP certifctaion also includes a state-of-the art in vitro toxiclogy lab for determination of adverse effects of test items to skin, eye and other tissues in vitro.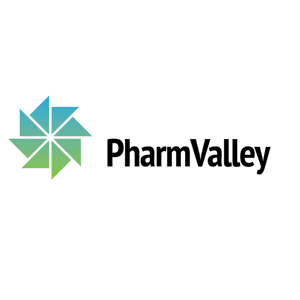 Russia
The cluster PharmValley associates a wide spectrum of Russian research and science institutions to conduct a complex portfolio of services incl. development, GLP preclinical, clinical, toxicity and safety studies, preparation of registration dossier and registration, synthesis of pharmaceutical substances, development of finished dosage form and other services necessary for the creation of drugs and medical products. The key cluster specialization are pharmaceuticals, notwithstanding the other core business are apparent as well:
Medical industry incl. medical devices
Chemical substances and preparations
New materials
Industrial biotechnologies (manufacture of products based on enzymes and microorganisms to be used further in chemical industry, healthcare, manufacture of food products and feeds, washing agents, paper and cellulose, textiles, as well bioenergetics)
The PharmValley represents full-cycle activities (development, preclinical and clinical studies, preparation of a registration dossier and registration, synthesis of pharmaceutical substances, development of a finished dosage form) and services necessary for manufacture of drugs and medical devices for pharmaceutical industry in accordance with international standards of the good practices (GLP, GCP and GMP). A special part represents research and studies on primates, at the unique center primatology center in Russia, which is one of the largest in Europe. Preclinical toxicological and safety studies of biomedical drugs, chemical substances and preparations (REACH) and other products on SPF laboratory animals (mice, rats, hamsters), incl. investigation of their pharmacological action and effects are fully performed in compliance with the international GLP standards.
Slovak Medical University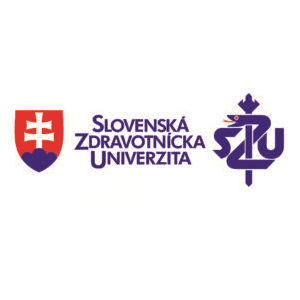 Slovak Medical University
Slovakia
The Slovak Medical University in Bratislava is an educational institution proudly keeping the tradition of education of healthcare workers in specialized studies and continuous life-long education in Slovakia. In 1995, the test facility obtained GLP certificate by Slovak National Accreditation Service and it has It has authorization to use laboratory animals in toxicological and preclinical experiments and studies certified by State Veterinary and Food Administration of the Slovak Republic. The GLP facility is able to perform studies of toxicity, mutagenicity, teratogenicity and reproduction, tests of skin sensibilisation and immunotoxicology studies in specific pathogen free (SPF) Unit.
University Of Veterinary Medicine And Pharmacy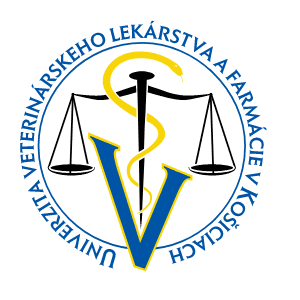 University Of Veterinary Medicine And Pharmacy
Slovakia
The University of Veterinary Medicine and Pharmacy in Košice (UVMP in Košice), established as the Veterinary College in Košice, is the only institution providing undergraduate, graduate and postgraduate veterinary education and since 2006 also pharmaceutical education in the Slovak Republic.
In addition to huge educational importance, a special member of our cluster represents Department of Pathological Anatomy and Pathological Physiology within the University like a GLP facility specialized for histopathology studies and supporting toxicity studies requiring histopathological assessment of tissues and organs of animal origin.
Comenius University, Jessenius Medical Faculty in Martin (Biomedical Center Martin / BIOMED)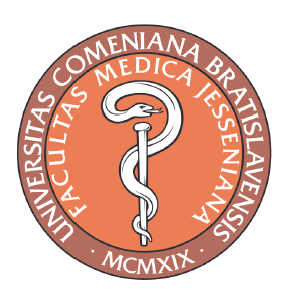 Comenius University, Jessenius Medical Faculty in Martin (Biomedical Center Martin / BIOMED)
Slovakia
Biomedical Center Martin belongs to the most extensive projects of the Jessenius Faculty of Medicine in Martin of Comenius University in Bratislava.
The workplace is a representative example of efficient use of financial resources and interconnection between research and practice, and represents intellectually stimulating modern space with new approaches, technological procedures, methodologies and unique equipment of laboratories.
The main areas of the expertise are: Molecular medicine, Neurosciences, Oncology and Respirology.
The facility is in the phase of GLP certification, which is going to be completed in 2020 and then facility will be mainly focused on GLP inhalation studies.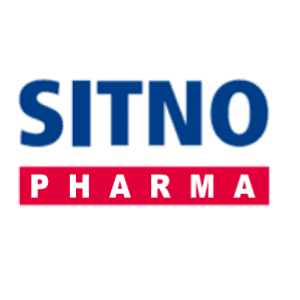 Slovakia
Sitno Pharma, Ltd. is member of the Holding Group called Sitno Holding a.s., group of the companies offering Investment Consulting Services, Searching for strategic partners for investment-intensive projects and Crisis Management.

Her aim is to integrate and to offer to clients the R&D and pharmaceutical production capacities of our partners in effective scientific cooperation in the fields of chemical sciences, bioinformatics and chemical engineering, industrial biotechnology, pharmaceutical chemistry, pharmacology and toxicology.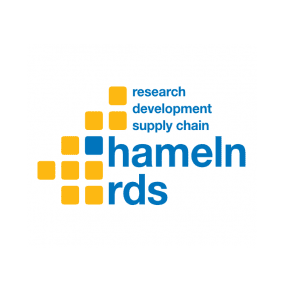 Slovakia
Hameln rds is a well-recognised pharmaceutical service provider for health-care industry. We focus on different steps during development and production of pharmaceutical products. We are covering analytical and galenical development of pharmaceuticals, Quality Control Services (stabilities and batch release) and development and GMP manufacturing of APIs.